'Where are you?', fans scream at Formiga's farewell to the national team – 11/26/2021 – Sports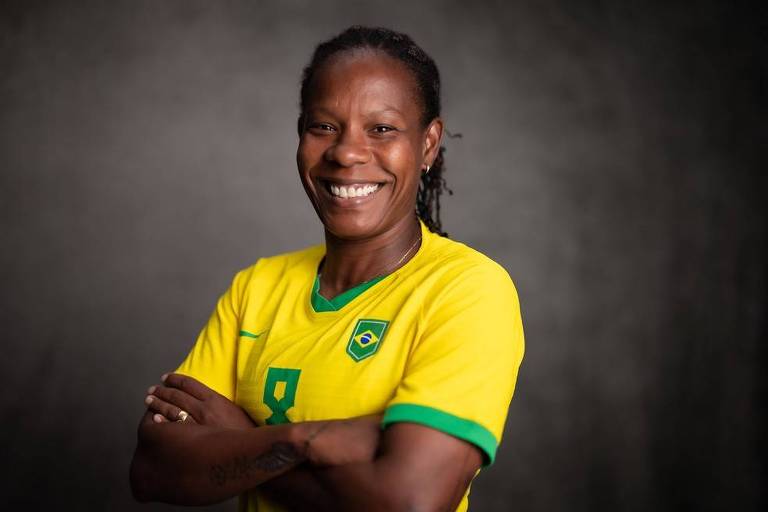 "Formiga, where are you?" shouted fans of the Brazilian team in a match against India on Thursday night (25). "I came here just to see you", insisted the audience that went to the Arena da Amazônia, in Manaus, to watch the end of the first round of the International Women's Football Tournament.
It was Formiga's farewell to the national team, but she only took the field 32 minutes into the second half. Coach Pia Sundhage argued that the player is not in the future of the national team and that is why she only played 15 minutes.
"We have to build this future. She played and almost scored, it was an incredible 15 minutes," he said.
Fans, however, didn't like it. After 234 matches, seven Olympics and seven World Cups, fans expected to see the 43-year-old steering wheel longer in her last game for the national team.
"Where have you seen it? Farewell to one of the most important players in Brazilian women's football entering the 30th of the second half?", asked one of them on social networks.
But the night was also one of emotion. Miraildes Maciel Mota, known as Formiga, received flowers from Marta after Brazil's 6-1 rout against India, cried, thanked and asked that the women's team continue to be prestigious.
"Even though I'm no longer within the four lines, I'm definitely going to continue contributing. Because I know a lot of these girls here have a dream," he said. "I had the privilege of playing with the best player in the world. Thank you, our queen," he said to Marta.
The player also mentioned her mother, Celeste, who for the first time got on a plane to watch her daughter's game. Formiga's wife, Erica Jesus, was also saying goodbye and heard thanks.
Formiga left the field applauded by both delegations and, in an interview after the match, the Swedish coach praised her. "You are fantastic," said Pia Sundhage. "It is an example and represents the evolution of women's football."
Until a year before Formiga was born, in 1978, women's football was banned in Brazil. She started playing ball at the age of seven, on the streets of Salvador (BA) and even got beaten up by her own brothers for daring to face the boys in the game.
TO sheet, Formiga did not hide his motivation to play until he was 43 years old. In an interview, before the Tokyo Olympics, he replied: "Mostly the criticisms".
"[Falavam] For my mother to take me out of soccer, because I wouldn't do anything, because I would end up getting pregnant fast, because I used to walk among the boys, and so on. These things, they called me a macho woman, who in a little while I was going to be stealing… These are things that really became fuel for me […] And my answer is there".