White conscience – 11/19/2021 – Oscar Vilhena Vieira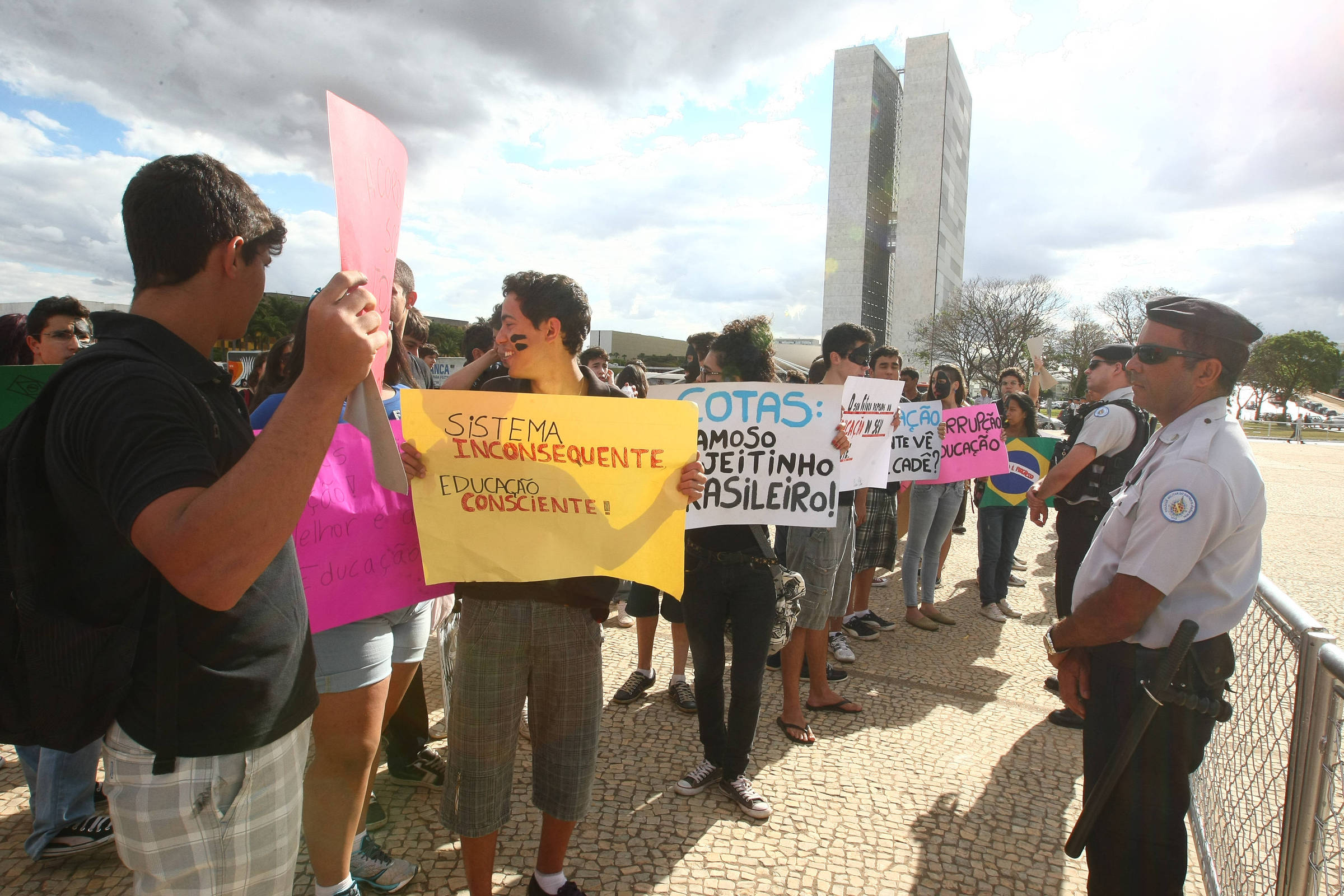 Like much of the white Brazilian middle class, I grew up and was educated in a predominantly segregated environment. With the exception of one black classmate, who was the daughter of the servant at the school where I attended primary school, I never had black classmates or teachers in the public or private schools and universities I attended.
It was only when I went to study in the United States, in the mid-1990s, that I had the opportunity and privilege of living with black students and teachers, who had a great impact on me, such as Kimberlé Crenshaw.
The fact that only 1.8% of young black people, between 18 and 24 years old, were in university education in 1997, according to IBGE data, indicates that my personal experience was not out of step with the pattern of racial segregation that prevailed by more than a century in our university education system.
This reality only began to change in 2001, with the adoption of a pioneer affirmative action policy by the State University of Rio de Janeiro, gradually expanded with the creation of Prouni, in 2004, and consolidated with the enactment of law 12.711, of 2012, which established a robust affirmative action program for federal universities by combining social quotas for students from low-income and public schools, and racial and ethnic quotas, in addition to quotas aimed at students with special needs.
These measures, validated by the Federal Supreme Court, caused a real revolution in university education, previously reserved for whites from more affluent families and better quality schools. According to the Continuous National Household Sample Survey (PNAD), in 2018, for the first time, the number of black students surpassed that of white students in public universities, despite persisting racial inequality in the most popular courses. Proportionally, the number of whites with a university degree is still much higher, but the advances are evident. As Professor José Vicente, dean of the Zumbi dos Palmares University, pointed out, this set of policies constitutes "the most creative, consistent and powerful engineering of the Brazilian State to combat racism".
The fact is that affirmative action policies for access to education not only contribute to correcting structural distortions rooted in racism and inequality –and, therefore, they are a matter of justice–, but also favor a virtuous process of teaching qualification and transformation of society. In this sense, the reinforcement of affirmative action policies, especially with the creation of more and better conditions for the permanence of black and low-income students in the university, is an indispensable condition for any sustainable and equitable project of economic development, stabilization of democracy and consolidation of the rule of law in Brazil.
As Hédio Silva, a great lawyer and former Secretary of Justice of the State of São Paulo, points out, although affirmative actions constitute the pillar of an anti-racist policy, they must be associated with other urgent measures, such as the "fight against growing religious racism, aimed at to suppress the dignity of the black people" and the "urgent interruption of the systematic extermination of black youth in our social peripheries", without which the battered Brazilian democracy will remain incomplete.
On this day of tribute to Zumbi de Palmares, Black Consciousness Day, it is necessary to appeal to the conscience of anti-racist whites to join the black people in this hard, but indispensable journey for the suppression of the shackles that structure Brazilian racism.
LINK PRESENT: Did you like this text? Subscriber can release five free hits of any link per day. Just click on the blue F below.