WHO Finds Production Infringements at Sputnik V Manufacturer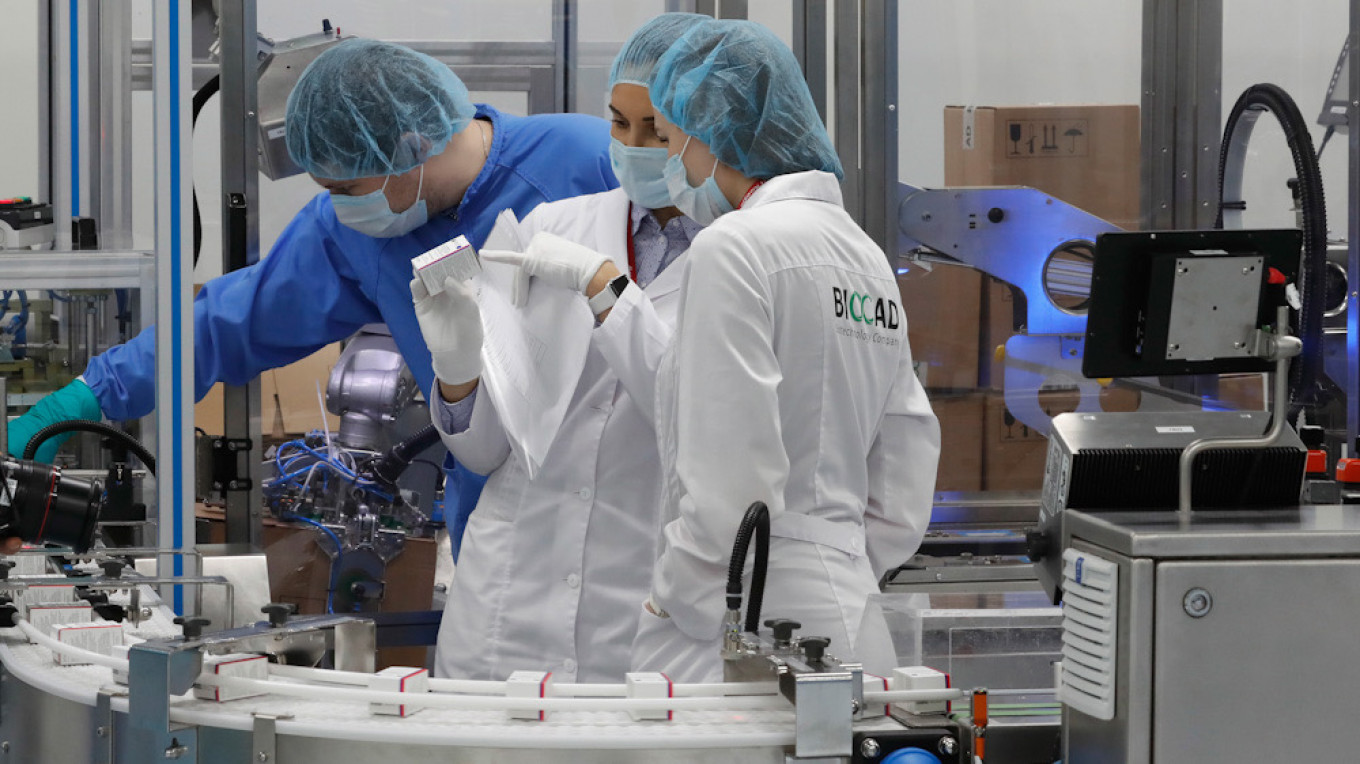 The World Health Organization (WHO) has raised concerns about possible cross contamination and insufficient sterilization checks during an inspection at a factory involved in manufacturing Russia's Sputnik V vaccine.
In an interim report published Wednesday, the organization outlined six production infringements at a Pharmstandard plant located in Ufa — one of four sites the WHO inspection team visited as part of evaluating Russia's application to have its homemade Sputnik V jab granted emergency authorization.
The WHO said it had "identified concerns with the implementation of adequate measures to mitigate the risks of cross contamination," as well as "concerns with appropriate sterile filtration validation" of the Sputnik V vaccine. It also highlighted possible problems with the systems used to trace and identify individual vaccine batches and "concerns with … quality control activities."
Pharmstandard said it has already addressed the WHO's areas of concern. Though in a statement published on its website in English, the company said the WHO had highlighted only four specific concerns — not six, as cited in the WHO's report published on the organization's website.
Neither the WHO or Pharmstandard immediately responded to a request for comment.
Pharmstandard said the WHO's findings were "technical issues, mostly related to one of the filling lines that have all been subsequently fully addressed."
It added that the plant in question is responsible for filling the vaccine fluid into vials, with the fluid itself produced at a different facility. The company claims the WHO "did not raise any questions about the safety and efficacy of the produced and finished vaccine," nor did it "identify any critical issues with the actual vaccine's production, quality, clinical studies [or] possible side effects."
The company also reiterated Russian authorities' claims about Sputnik V's superiority to its Western competitors, saying "unlike some other foreign vaccines, Sputnik V is consistently demonstrating [an] outstanding safety and efficacy record in real-world use."
No peer-reviewed data on Sputnik V's real-world effectiveness has been published. Lab studies have previously indicated Sputnik V, like other vaccines, could be weaker at preventing infections with new, more aggressive strains of the coronavirus.
Russia is currently seeking authorization by both the WHO and the European Medicines Agency (EMA) for Sputnik V. As part of its application, both regulators have conducted inspections of the jab's manufacturing sites. The EMA also conducted a special ethics probe into the development and clinical trials of the vaccine. Neither the WHO or EMA have published information about the results of those inspections.
Kremlin spokesperson Dmitry Peskov said Wednesday that Pharmstandard had already addressed and corrected all of the WHO's concerns. The manufacturer said it has invited the WHO to return for a second inspection of the facilities.