why Italy is constantly looking for its savior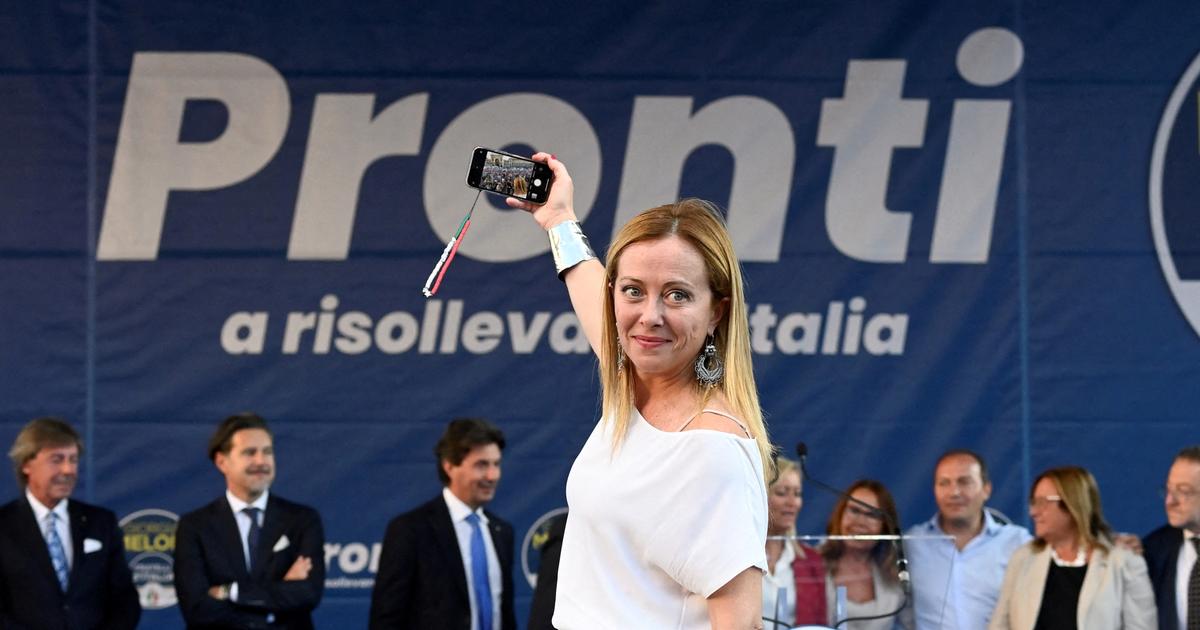 DECRYPTION – Giorgia Meloni, head of the Fratelli d'Italia party, is propelled to the top of the polls for the legislative elections on Sunday. A new providential figure in a country condemned to instability.
A little turn and then go away. After Renzi the "scrapper(the demolisher), Salvini thecaptain», et «Super MarioDraghi, Italy could, this Sunday evening, give themselves a new savior to raise the bar. Several estimates place Giorgia Meloni, leader of the post-fascist party Fratelli d'Italia, in the lead with more than 20% of voting intentions against 4% in 2018.
In recent years, Italy seems condemned to the perpetual search for a new providential figure. "There is always a moment when the media and part of the public think that a person can save them. Today part of Italy thinks that with Meloni, it is possible"analyzes Marc Lazar, president of the School of Government from LUISS University in Rome. "But part of Italy invests so much in this 'saviour' that if he is not up to it, opinion is reversed", he continues. And very quickly. Captain Salvini, presented as the new strongman of Italy…