Wide front against Bolsonaro runs into the problems of being too wide – 09/15/2021 – Flavia Boggio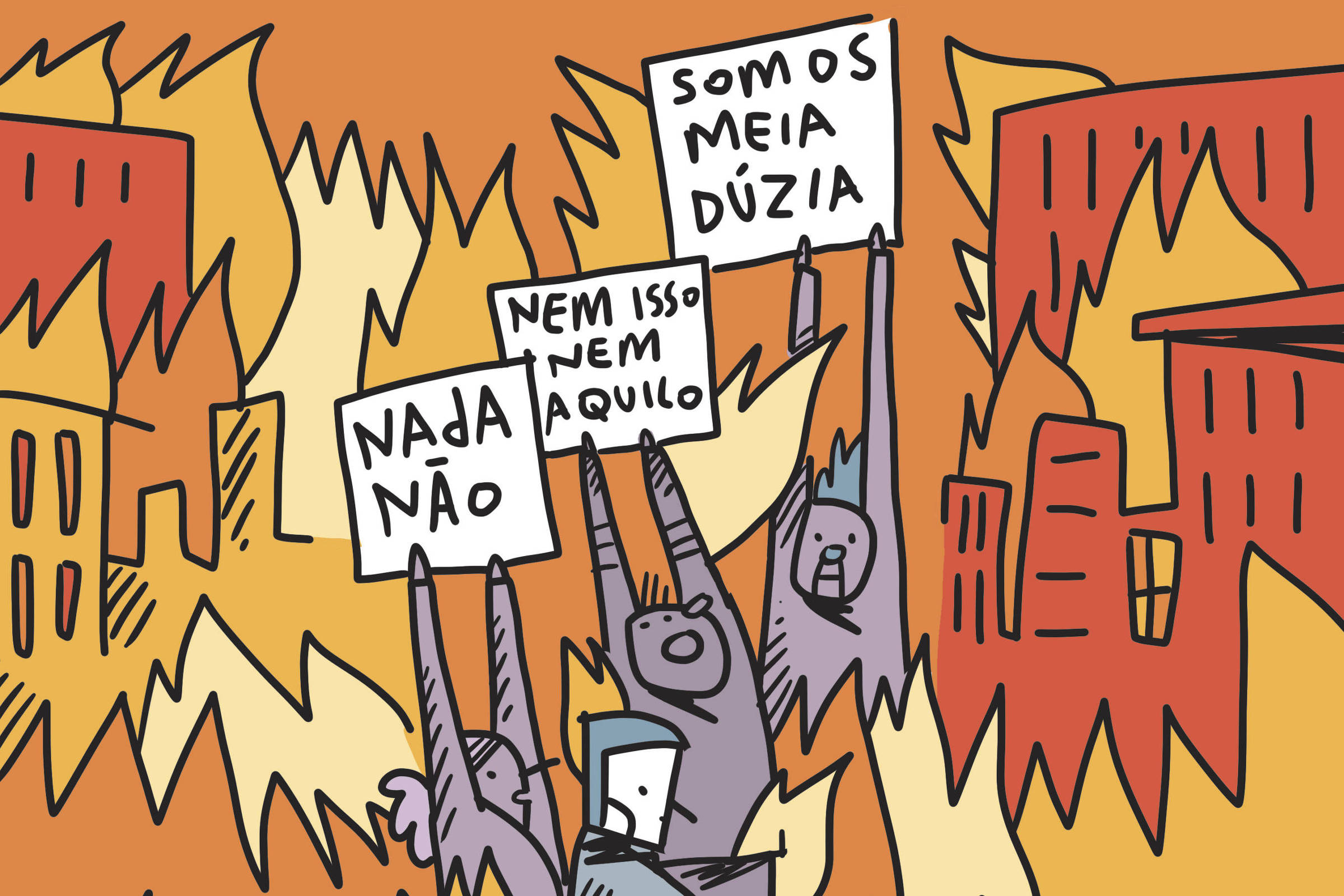 Despite Jair Bolsonaro's high rejection rate, the number of participants in last Sunday's impeachment demonstration was lower than expected. The objective was to form a broad front against the president, but the concept of broad is broader than previously imagined.
Even with democracy at stake, the different opposition groups have agreed that they will not come to an agreement and will hold separate demonstrations. Below is the calendar of upcoming protests against the government:
10/2 – Demonstration of leftist parties against Bolsonaro
9/10 – Center-left parties, leaning more towards the center, against Bolsonaro
10/10 – Right in favor of the family, against Bolsonaro
16/10 – Right against the family, in favor of the suruba, against Bolsonaro
10/17 – iPhone Communists against Bolsonaro
10/21 – The poor against the taxation of the rich against Bolsonaro
10/23 – Demonstration against in favor of Bolsonaro
10/24 – Fans against VAR and Bolsonaro
10/31 – People who don't like coriander against Bolsonaro
11/1 – People who think that anyone who doesn't like coriander is not a person against Bolsonaro
6/11 – Signs of fire and water against Bolsonaro
7/11 – Earth and air signs against Bolsonaro
11/13 – People who think that horoscope is the left earthworks against Bolsonaro
11/14 – Atheists against Bolsonaro
11/17 – Atheists who pray when the pressure cooker whistles against Bolsonaro
11/18 – Vegans against Bolsonaro
11/24 – Vegans against Bolsonaro and against vegan hamburger
11/25 – Vegans against vegans who use plastic and travel by plane against Bolsonaro
5/12 – Mothers against Bolsonaro
6/12 – Pet mothers against Bolsonaro
12/12 – Mothers against pet mothers and against Bolsonaro
12/21 – Pet mothers against plant mothers against Bolsonaro
12/24 – Family united at Christmas against raisins in rice and against Bolsonaro
12/25 – People against taking gifts at Christmas against secret friend and against Bolsonaro
We will soon post new demonstration dates. That's as long as there is democracy, which will remain on hold if the opposition continues to agree to disagree.
LINK PRESENT: Did you like this text? Subscriber can release five free hits of any link per day. Just click on the blue F below.