Williamson biggest cabinet casualty as Boris Johnson wields reshuffle axe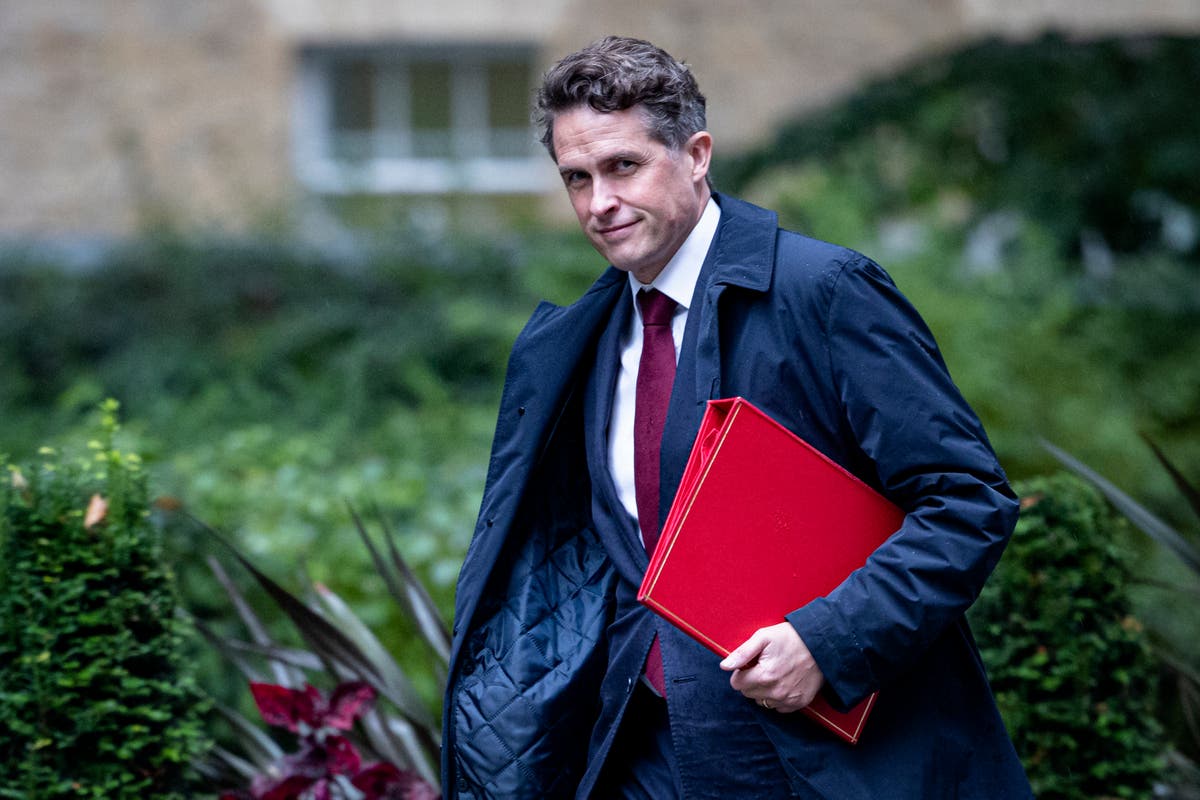 Gavin Williamson was the biggest casualty of Boris Johnson's reshuffle, in a major clear-out which also saw justice secretary Robert Buckland and housing secretary Robert Jenrick kicked out of the cabinet.
Mr Williamson announced on Twitter that he was leaving the job of education secretary which he has held since 2019, with No 10 later confirming that he, Buckland and Jenrick were all returning to the backbenches.
The long-expected sacking comes more than a year after the bungled GCSE and A-level exams that first triggered widespread calls for him to go.
Mr Buckland's removal created a vacancy for Dominic Raab, who was demoted to the Foreign Office with the consolation of the titles not only of justice secreatry but also Lord Chancellor and Deputy Prime Minister.
There was speculation that Mr Raab's vacated role as foreign secretary will be filled by Liz Truss, darling of the Tory grassroots for her efforts to seal post-Brexit trade deals.
The international trade secretary was seen entering 10 Downing Street as Mr Johnson began the job of making appointments, after dealing with sackings in the relative privacy of his Commons office.
Mr Jenrick, who survived the scandal of unlawfully approving a planning application in a way that favoured a major Tory donor – became the third reshuffle casualty.
And there was speculation that Amanda Milling had lost her job as Tory chair, after she was spotted emerging from the prime minister's office looking stony-faced.
Meanwhile, The Independent understands that the Cabinet Office minister Michael Gove is being offered Mr Jenrick's job at the Ministry of Housing, Communities and Local Government.
His daunting in-tray would include huge court backlogs, a shortage of criminal lawyers and a controversial review of the Human Rights Act.
Mr Williamson tweeted: "It has been a privilege to serve as education secretary since 2019.
"Despite the challenges of the global pandemic, I'm particularly proud of the transformational reforms I've led in post-16 education: in further education colleges, our skills agenda, apprenticeships and more… I look forward to continuing to support the prime minister and the government."
Labour deputy leader Angela Rayner welcomed his dismissal: "It's good that Gavin Williamson has been sacked but he should have been sacked over a year ago.
"That prat's absolute idiocy, failures and uselessness have damaged the life chances of our country's children and this government has failed young people, teachers and education staff."
Mr Buckland tweeted: "It has been an honour to serve in Government for the last 7 years, and as the Lord Chancellor for the last 2. I am deeply proud of everything I have achieved. On to the next adventure."
Harriet Harman, Labour's former deputy leader, tweeted her thanks to Mr Buckland "for the important changes you made on domestic violence & sex violence against women".