wiretapping presidents, banal history of the Fifth Republic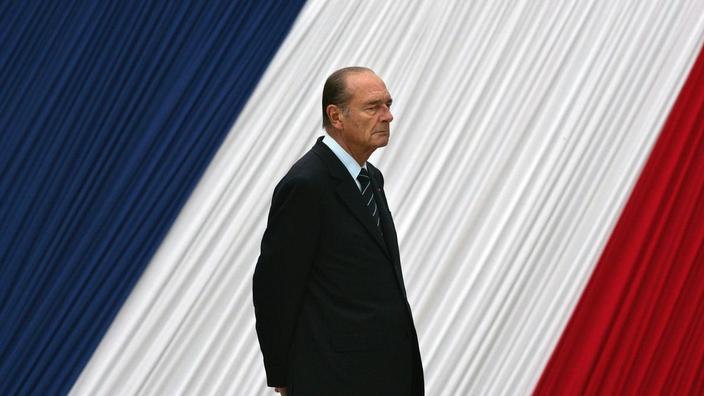 Emmanuel Macron would have been the target of eavesdropping on the part of the Moroccan services via the Pegasus software. If this hypothesis has raised many reactions, the espionage of our presidents is not new.
Emmanuel Macron was allegedly wiretapped by the Moroccans using the Pegasus spyware developed by the Israeli company NSO. The news caused a stir within the political class, but Emmanuel Macron is not the first president to have been bugged, far from it.
Read also :Pegasus: "There is no consensus on cyber weapons"
We do not have to go back very far to find occurrences of scandal. In May 2021, the National Security Agency, the very powerful American technical intelligence service, was accused of having spied on several European leaders – including French leaders – with the complicity of Denmark.
A few years earlier in 2015, WikiLeaks revealed that this same NSA had spied on three French presidents between 2006 and 2012: Jacques Chirac, Nicolas Sarkozy and François Hollande. The founder of WikiLeaks, Julian Assange then declared: "the French people have the right to know that their government and elected officials are subject to hostile surveillance from a supposed ally».
Read also :Pegasus case: "Macron must tackle the moralization of surveillance technologies"
But already, these revelations had raised no other reactions than a few protests agreed on the part of those concerned. Nicolas Sarkozy reacted by denouncing, "generally unacceptable methods and more particularly between allies", While François Hollande, then still in office, had convened an exceptional defense council: exactly what Emmanuel Macron is doing on Thursday.
«As usual, politicians are crying out for the principle, but they know very well that all of this is inevitable.», Explains to Figaro Eric Denécé, director of the French Intelligence Research Center (CF2R). The reason is simple: France needs its American ally too much to get angry with him.
SEE ALSO – Emmanuel Macron, Édouard Philippe, Edwy Plenel… targeted by spyware: Amnesty International summarizes the Pegasus affair
Technology low cost for emerging countries
French presidents have always been listened to, from De Gaulle to Emmanuel Macron, via Pompidou or Mitterrand. "The first thing we explain to new presidents is that they are likely to be tapped all the time.», Explains Vincent Nouzille, journalist and author of the book In the secrecy of the presidents.
"The technology developed by NSO allows 'low cost' espionage for countries which do not have the technical means of large agencies"

Vincent Nouzille
American espionage is now documented. it is probable that other countries have also tried, but nothing formally attests to this today. Recent events, however, mark a slight change. The accusations do not point to a superpower like the United States or Russia, but Morocco. "Technology developed by NSO enables espionage "low cost" for countries that do not have the technical means of large agencies», Explains Vincent Nouzille.
However, Emmanuel Macron's phone, which may have been tapped, is a personal phone, and not one of its encrypted lines, which remain ultra-secure. "There is a good chance that most of the information is not of primary interest, explains Eric Denécé, who recalls that a president has several personal laptops. More cit can however make it possible to glean personal information, which, why not, can be likely to blackmail itHe adds.
Emmanuel Macron is not the first president to be bugged, he probably won't be the last. France is not lagging behind in this area. "If the administrative eavesdropping is very supervised on the French territory, outside, the DGSE does what it wants, recalls Vincent Nouzille. She's not accountable to anyone until she gets caught».