with emotion and even beaten, Roger Federer leaves the stage with his fist raised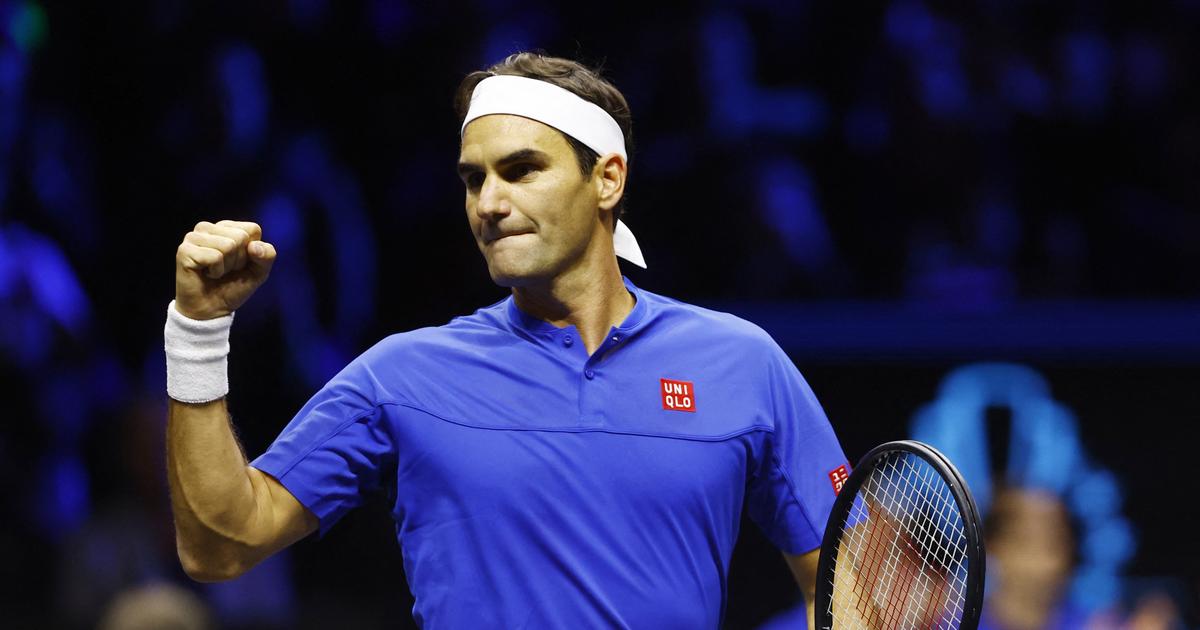 Alongside Rafael Nadal, the Swiss lost the last match of his career, a double with strong symbolic and emotional significance.
Roger Federer professional tennis player, the image is now a thing of the past. At the end of a double with a scenario worthy of a Hollywood film, the Basel ended his career with a defeat in three sets and more than two hours of play (4-6, 7-7, 11-9) . But whatever. Alongside his best rival, Rafael Nadal, the 41-year-old Swiss demonstrated that his talent remained eternal, even if his right knee forced him to store his rackets in his bag. Not without great emotion this Friday in London, during a Laver Cup double with the result ultimately not so anecdotal for such a competitor.
All the opportunism of two champions
Opposed to the American tandem of Frances Tiafoe and Jack Sock, Roger Federer, for example, made it a point of honor not to concede his face-off. The pride of the champion, no doubt. And with Nadal, he played a very nasty trick on his opponents during a very tight first set, which turned to the advantage of "Fedal" – the contraction of the names of Federer and Nadal as some like to call them so much their complicity became strong and evident over time – on their one and only break point. Which also happened to be a set point (6-4). An opportunism which is not surprising for such a duo, which weighs 42 Grand Slam titles.
Tiafoe and Sock offer fans a cut of Federer
In an atmosphere alternately boiling but also sometimes imbued with a certain silence, as if the public wanted to meditate and silently enjoy this moment in the history of tennis, the second set offered an intense showdown. Without wanting to oversell the event, the quality of the game was nothing short of phenomenal. But the emotion, yes. To see Federer and Nadal laughing heartily after dismissing six break points at 5-5, or the Swiss belching a huge "no!" after a wooded forehand, it was worth more than just a look. Everything was then played during a tie-break that Tiafoe and Sock, generous with the public, won clearly (7 points to 2). History to offer the London public, and viewers, a final dance.
Upon returning to the arena, the ovation shook the British arena. From then on, the decibels would no longer go down. Breaking away immediately 3-0, Federer and Nadal seemed to fly away. Before being brutally resumed with four points in a row for the Americans (3-4), including an exceptional blow from Sock that the great Federer could only appreciate. Without admitting defeat. And the quality of play, the intensity, to climb several notches. The Swiss had the opportunity to finish on his serve, but the US double thwarted the happy ending (9-9). History would have been too good and Tiafoe had just rewritten it to give victory to the Rest of the World (11-9). No big deal, the emotion was elsewhere. At 12:30 a.m. local time, no one wanted to go to bed or even sit down…