Without citing Bolsonaro, Pacheco states that there has been a lack of respect in the relations between the Powers – 09/20/2021 – Power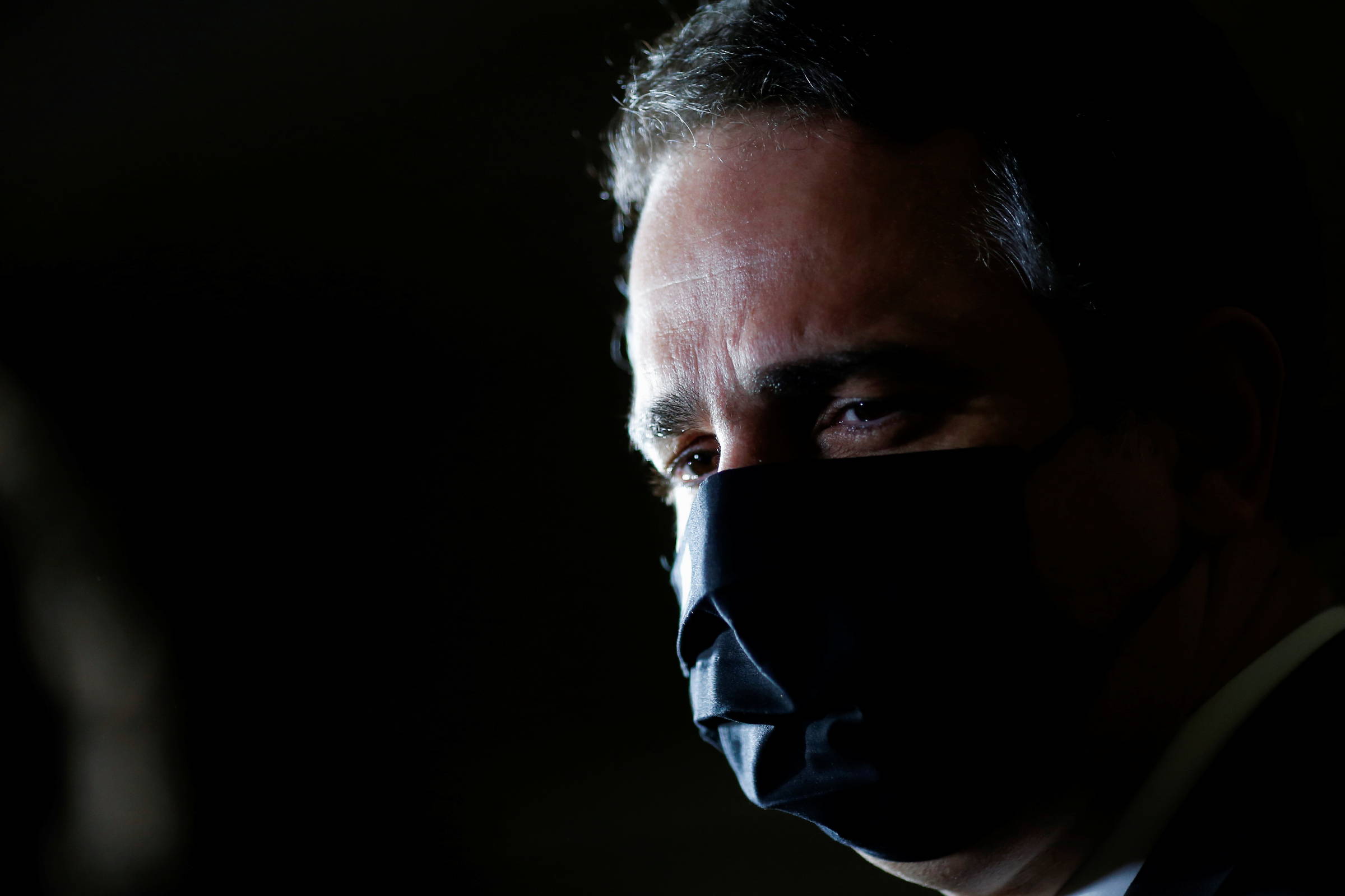 Without mentioning President Jair Bolsonaro by name, Senate President Rodrigo Pacheco (DEM-MG) stated that there has been "lack of respect" between the powers and cited as an example the use of social networks to discuss issues that should be addressed "highly level".
Pacheco also indirectly criticized the federal government's role in combating the new coronavirus pandemic, stating that the disease should never have been "underestimated" but should have been "confronted from the start".
The criticisms of the president of the Senate and of the National Congress were made during his speech at the opening of the Abras (Brazilian Association of Supermarkets) convention, in the early afternoon of Monday (20).
Pacheco defended four important concepts for Brazil at that time: national unity, respect, fiscal responsibility and optimism.
When dealing specifically with "respect", Pacheco stated that there has been a lack of respect between institutions and powers. He did not mention President Jair Bolsonaro, but he claimed that one of the problems is the use of social media to create instability.
Bolsonaro is the only power chief in Brazil who uses his accounts on social networks to attack other powers, even using this medium to announce that he would ask for the impeachment of two Supreme Court justices, Alexandre de Moraes and Luís Roberto Barroso.
"The second important concept is respect. I consider that there has been a lack of respect for the country, especially in institutional relations, in relations between the powers, even allowing themselves to discuss these relations through social networks or something like that, when this should be discussed at a high level", he said.
Pacheco also stated that national unity is important to "unveil a different path for Brazil", after facing the pandemic. He added that this does not mean "acceptance of everything there is" or an absolute convergence of proposals.
Pacheco also stated that Brazilians need to be optimistic, repeating a phrase that he has been adopting, that it is necessary to fight denial and negativity. However, he stated that there is a condition for the establishment of this climate of optimism, which is within the democratic rule of law and democracy. Again without citing Bolsonaro, he cited the need to combat setbacks.
"No backlash to the rule of law, no backlash to democracy. I am absolutely convinced that no one will assimilate an idea that imposes some kind of setback on these two concepts of the rule of law and democracy in our country", he stated.
Listed as a candidate for president in the next presidential elections, in 2022, Pacheco proposed that electoral issues be discussed only during the election year and asked for cooperation for the current moment.
At that point, he stated that Congress will never be subservient to the federal government or any other power.
"We have to cooperate between us political agents and political parties, regardless of political parties, regardless of ideologies, which does not mean that we will never be subservient to the federal government, we will never be subject to the judiciary," he said.
In another moment of disagreement with the government, Pacheco stated that the pandemic should not have been overlooked. The speech took place when he remembered the three senators who died as a result of Covid-19.
"Senator Arolde de Oliveira, senator José Maranhão and senator Major Olimpio, unfortunately, succumbed to this cursed disease, which could never have been underestimated or undermined, but should have been faced from the beginning", he added.