Woman with Down's syndrome loses court challenge over abortion law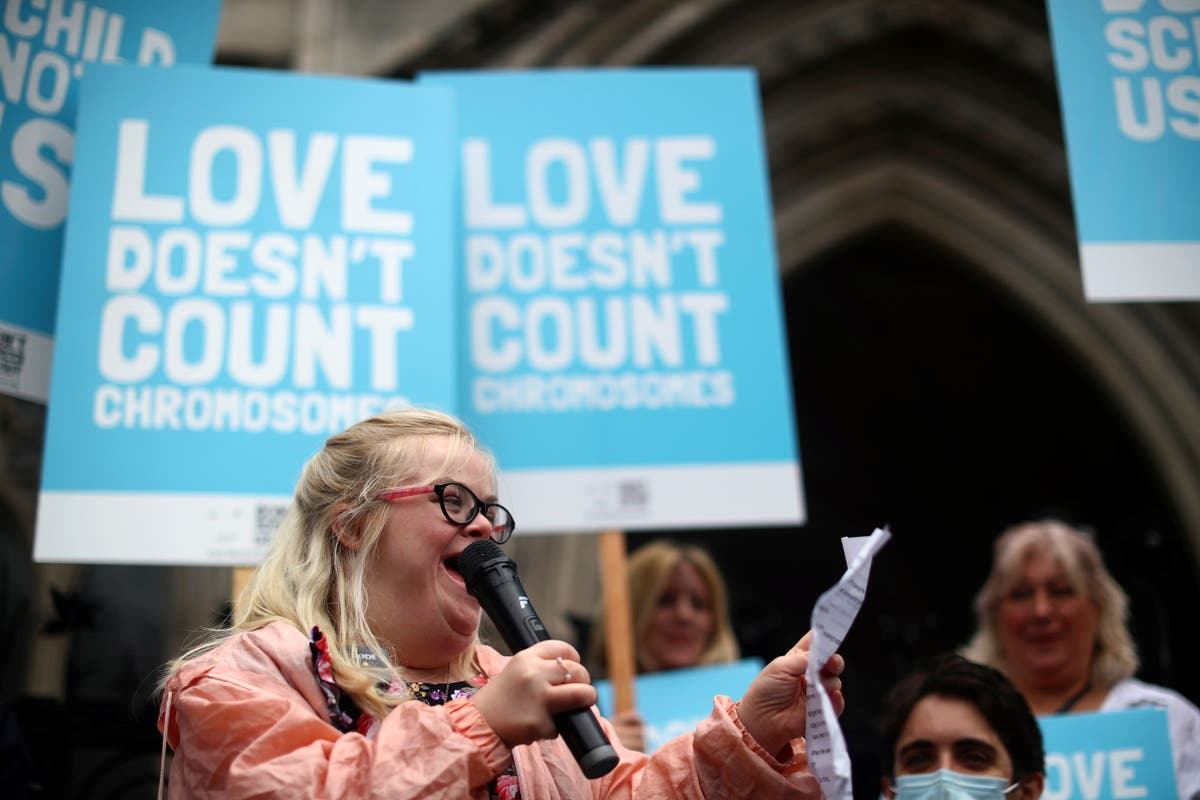 A woman with Down's syndrome has failed in her bid to overhaul legislation which allows the abortion of babies with the condition at any stage of a pregnancy.
Heidi Crowter, 26, from Coventry, lost her High Court challenge against the government on Thursday.
Along with two other claimants, she had hoped to force the Department of Health and Social Care (DHSC) to remove part of the Abortion Act, which she believed is discriminatory.
Although terminations in Great Britain are limited to the first 24 weeks of pregnancy, exceptions are made if there is "a substantial risk" that the child would be "seriously handicapped".
Ms Crowter and her co-claimants argued that this provision ran contrary to the European Convention on Human Rights.
In their ruling, two senior judges, Lord Justice Singh and Mrs Justice Lieven, dismissed the case, saying: "The issues which have given rise to this claim are highly sensitive and sometimes controversial.
"They generate strong feelings, on all sides of the debate, including sincere differences of view about ethical and religious matters.
"This court cannot enter into those controversies; it must decide the case only in accordance with the law."
The
More follows..