Women's demonstration in Kabul to demand the "Taliban" to the right to work and study (photos)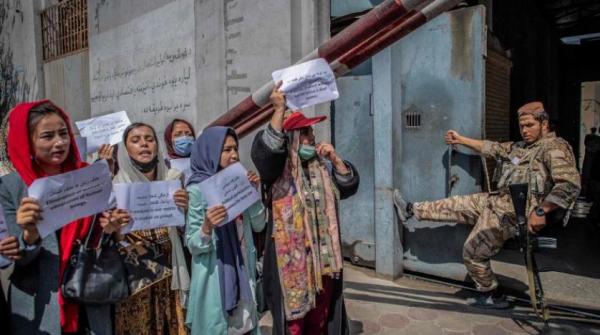 A number of women participated in a march in the streets of Kabul, on Sunday, to demand the right to work and study, under the rule of the "Taliban".
Pictures and video clips published by local media showed a number of female activists meeting in front of what was until recently the Ministry of Women's Affairs in the Afghan capital, Kabul, and chanting "Women's rights and human rights."

The Taliban recently abolished the Ministry of Women's Affairs, and replaced it with the headquarters of the Religious Police, which enforces public morals in accordance with the Taliban's religious interpretations.


During the Taliban regime in the 1990s, the religious police beat women who dared not cover their entire body in public.

It is noteworthy that after the Taliban seized power, Afghan women organized demonstrations for several days across the country to demand that the Taliban respect their rights. The demonstrations were violently suppressed. However, today's demonstration appears to have passed off peacefully.