Xi Jinping bets on economic turmoil to consolidate his legacy – 10/14/2021 – World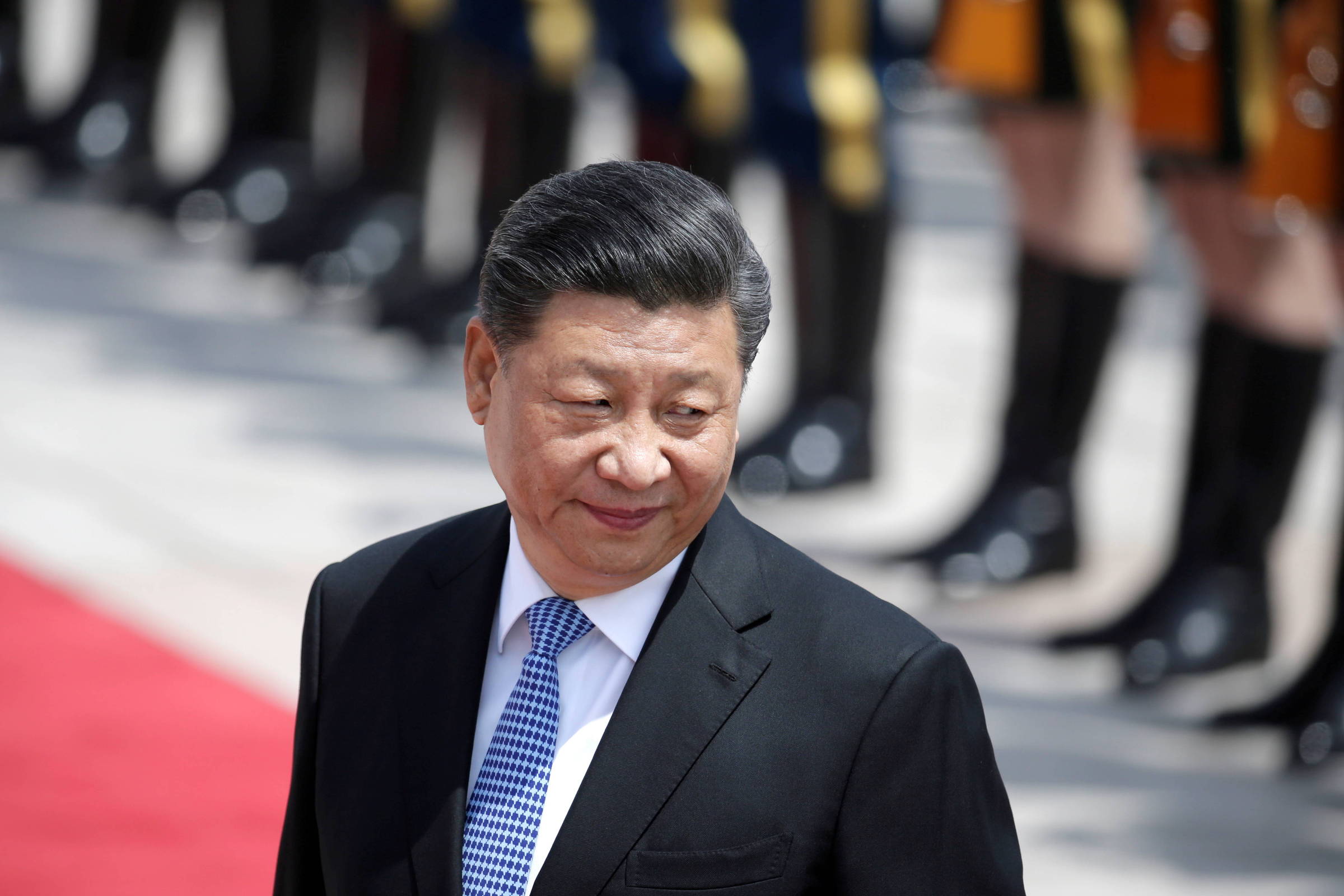 Chinese leader Xi Jinping appears to be sailing into an economic storm of his own making, with one of China's biggest real estate developers about to go under and manufacturing companies across the country facing energy shortages.
But aside from a few minor steering corrections, analysts and government advisers predict that Xi will take advantage of what he described as a "window of opportunity" to push through difficult structural reforms.
If it succeeds, it will be the latest in a long series of bold political gambles — from removing limits on presidential terms to promoting the goal of "common prosperity" — that have made Xi the most feared Chinese leader since Mao Tse -tung. And that positioned him to begin an unusual third term in power at the 20th congress of the Communist Party, at the end of 2022.
Common prosperity is an especially risky goal, as Xi's determination to rein in property prices and reduce income inequality could do more harm than good to the world's second-largest economy.
"Xi is warming up for the congress," said Henry Gao, a sinologist and law professor at Singapore Management University. "He wants people to remember him for many things, but especially for achieving common prosperity. His predecessors embarked China on the train of rapid economic development, but they didn't do much for common prosperity."
Next week China's National Bureau of Statistics will release its estimate of third-quarter economic growth and other key economic indicators. The data will provide the best indication of the impact of the crisis at Evergrande, China's second-largest real estate developer, with liabilities of more than $300 billion, and of energy shortages stemming from factors including rising coal prices and adoption new and strict environmental targets.
Given this, many analysts are downgrading their projections for the Chinese economy in 2021. But most still estimate that full-year economic output will easily exceed the government's official target of 6% above 2020.
At a meeting of the party's politburo in April, Xi said the relatively strong recovery of the Chinese economy from the Covid-19 pandemic opened a "window of opportunity" to reduce financial risks, especially in heavily indebted sectors like real estate. It is also a chance for the country to pursue ambitious environmental goals, such as reaching the peak of carbon emissions by 2030 and carbon neutrality by 2060.
Analyst Rosealea Yao, from Gavekal Dragonomics, in Beijing, pointed out that real estate sales in the country until August pointed to total sales of 1.8 billion square meters for the entire year, with the annual average between 2017 and 2019 being of 1.7 billion square meters.
With rising sales and prices threatening Xi's common prosperity agenda, officials were more willing to take risks with Evergrande when the developer in September began defaulting on payments owed to retail investors and bondholders.
But many analysts warn that Evergrande's debt crisis could have a far greater impact on the Chinese economy than Xi and his economic advisers see, as they try to convince investors that Beijing will not give up its effort to discipline an industry that is expected to account for up to 30% of the country's total production.
Yields on bonds issued by other highly leveraged Chinese property developers are rising, and demand for additional debt could collapse, potentially sucking these other companies into Evergrande's maelstrom.
"They want to scare the market to eliminate moral hazard," said Michael Pettis, an expert on the Chinese financial system at Peking University. "Evergrande runs the risk of spiraling out of control because people are changing their behavior to protect themselves, which is perfectly rational. But when they do it systematically, this is self-reinforcing behavior and ends up making things worse."
A Chinese government policy adviser who asked not to be named said Evergrande's recent asset sales to raise funds were nothing but mounds in the context of its total debt mountain, estimated at $305 billion. ). If the group is put under too much pressure and in too short a time, it could end up being forced to sell part of its huge land bank.
"A hasty sale of Evergrande's land reserves could cause land prices to fall in many parts of the country, which would be really scary," the adviser said. In this case, for him, "the only viable solution might be to gradually nationalize the entire real estate sector".
The cases of energy shortages that have multiplied in China in recent weeks are an example of how well-intentioned public policies can have unintended consequences.
Some of these consequences are due to production cuts in provinces that have struggled to meet their strict energy efficiency targets. In other regions, power plants have been affected by coal shortages, the rising cost of coal and limits on electricity prices, which force plants to generate electricity at a loss. Chinese forward coal operations hit a record high on Monday after a major coal-producing region was affected by flooding.
The owner of a plastics factory in Jiangsu province, who asked not to be named, said he was only warned at the last minute of power cuts that began in mid-September. "There was no clear long-term plan from the government," he complained. "Companies need to plan ahead."
Late last week, Xi's administration tried to remedy the situation by speeding up coal production and letting mills charge more for the electricity they generate. But these short-term concessions are unlikely to prevent Beijing from continuing to pursue its longer-term, ambitious environmental goals.
"We understand and support the government's environmental policies," said the factory owner. "The government sees a bigger picture than us and has carbon reduction targets to achieve. But cutting our energy so suddenly causes great damage."
Translation by Clara Allain