Yacine Mihoub named as sole perpetrator of Mireille Knoll's murder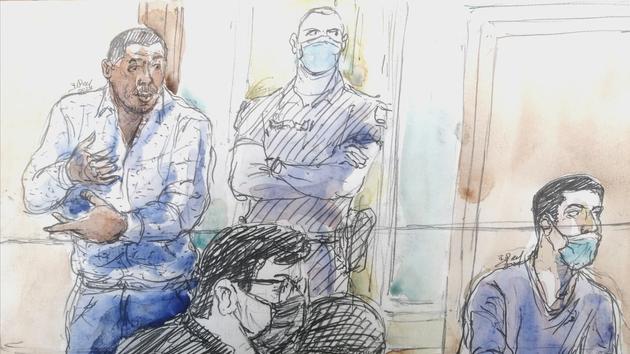 HEARING REPORT – The Advocate General requested life imprisonment against the young man, the victim's neighbor.
After "Noise and fury" of the audience, "Room for reflection and judgment". Faced with the Assize Court which, Wednesday, November 10, will deliver its verdict in the Mireille Knoll case, this Jewish octogenarian found stabbed and burned in her HLM in 2018, the Advocate General worked to guide the jurors, before that they are not "Pulled by the sleeve" by defense towards "Other lands". "Me, I want to take you to the file, the facts, the evidence!" exclaimed the magistrate. And when you are asked about anti-Semitism, of course you have to answer yes! " For this crime "Particularly wild", in a "Anti-Semitic halo", he on Tuesday sought life in prison for Yacine Mihoub, the victim's young neighbor, and eighteen years in prison for his companion Alex Carrimbacus.
Read alsoMireille Knoll case: "Out of cowardice, we refused to face the new anti-Semitism"
"The death of Mireille Knoll rests on the shoulders of Yacine Mihoub", hammered Jean-Christophe Muller: it is "The only author" and its manifestations of anti-Semitism