Yemen: Houthis execute 9 people by firing squad in Sana'a square over the killing of Saleh Al-Samad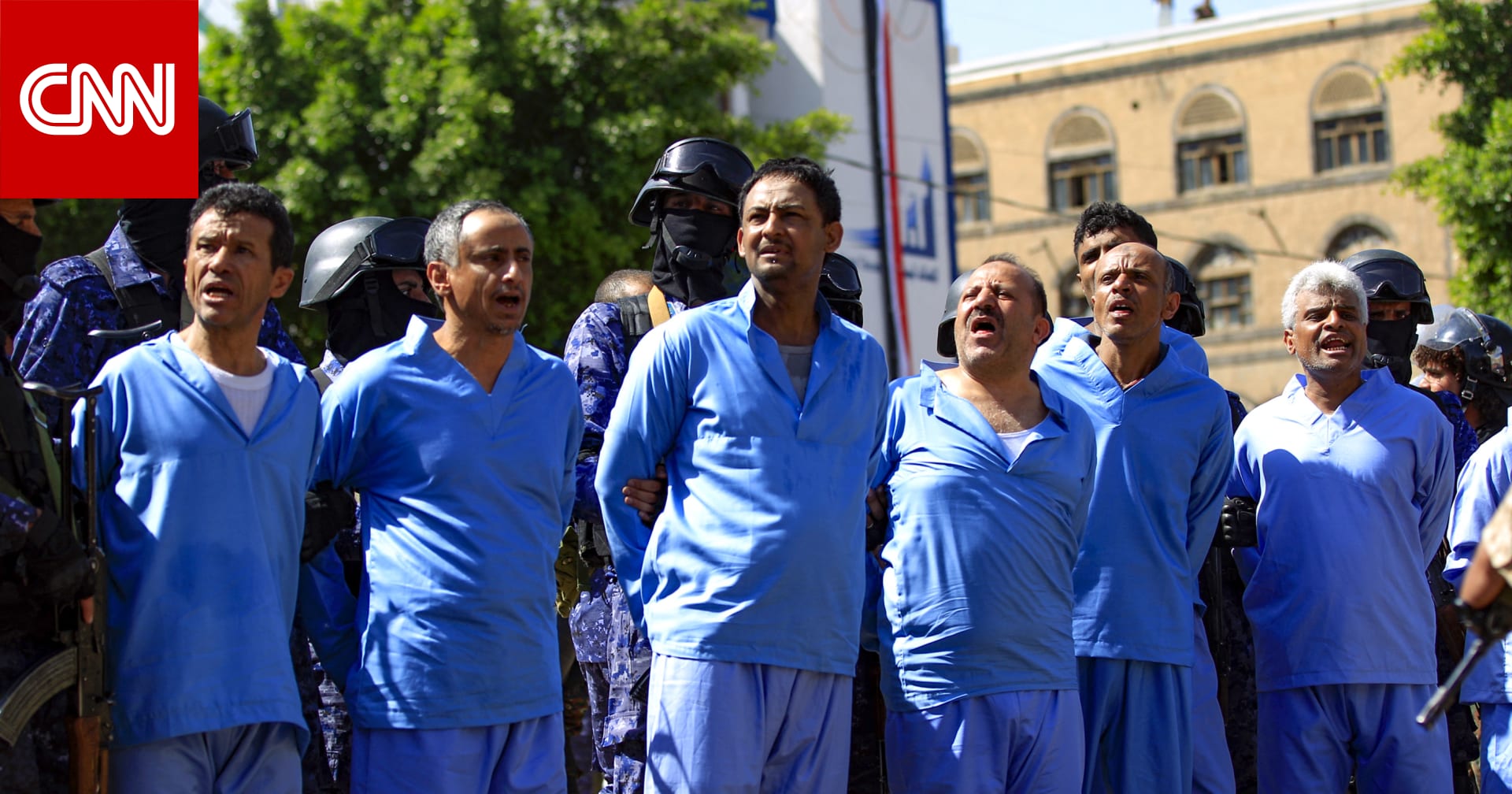 Dubai, United Arab Emirates (CNN) – The Houthi group in Yemen executed 9 people, Saturday, by firing squad, in a public square in the center of the capital, Sanaa. The group accuses them of being involved in the killing of the head of the Supreme Political Council, Saleh Al-Sammad, in an air strike in Hodeidah launched by the coalition in Yemen, in April 2018.
The Houthi-controlled Saba News Agency said the execution was carried out "in Tahrir Square in the capital's secretariat by firing squad."
The agency noted that the nine people were among the 16 defendants, and on August 24, a court issued a ruling "punishing them with death, retribution and punishment."
The ruling included "the confiscation of all the property of the convicts and their obligation to pay three million riyals in litigation fees, to blood parents in the appeal stage," according to the agency.
Video clips circulated by Yemenis on social networks showed the moment when Houthi rebels shot the executed people while they were lying on the ground.
Prior to this, human rights groups, lawyers, and officials in the Yemeni government, which is based in Aden, launched an appeal to stop the execution.
The Minister of Information in the Yemeni government, Muammar Al-Eryani, said, "We warn the Iranian-backed Houthi militia for the mass killing of civilians opposed to its coup project, by executing 9 residents of Hodeidah Governorate, including a child."
Al-Eryani described the trial as a "sham", in light of "fabricated charges in one of the illegal courts under its control, and we hold them fully responsible for their lives."
The video clips of the execution, which took place in the presence of a crowd, caused panic and resentment among many Yemenis.