Young mom arrested after throwing baby in dumpster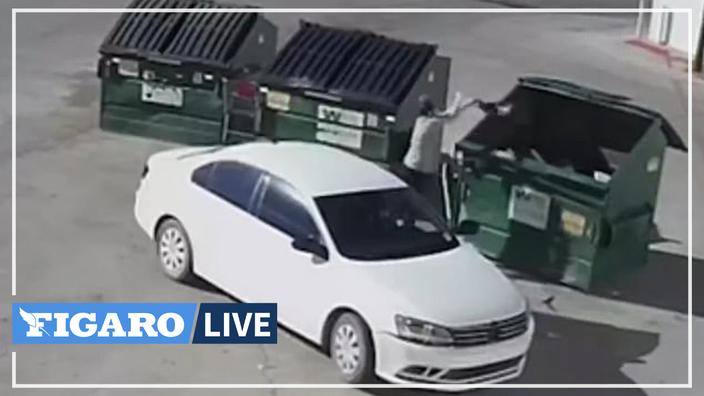 The newborn baby was found by passers-by six hours later, wrapped in a blanket full of blood.
«Everybody makes mistakes". This is what the Daily Mail the mother of a young high school student accused of throwing her baby in a dumpster. On January 7, in the town of Hobbs, New Mexico, 18-year-old Alexis Avila was caught on CCTV cameras throwing her baby boy in a garbage bag behind a shopping mall.
Read also"Now he's in his rightful place": why naming your stillborn baby is so important to some parents
SEE ALSO – Déborah François: "The fight against child abuse must become a great national cause"
Alerted by moans, three people passing by the trash can found the newborn six hours later, wrapped in a blanket full of blood and still carrying its umbilical cord. He was immediately taken to hospital.
Secret childbirth "in the toilet at her parents' house"
The young mother explained to investigators that she learned she was pregnant last Thursday when she consulted a doctor for stomach pain. "She admitted to throwing her baby away, explaining that she panicked right after giving birth. […] She says she had a sharp pain in her stomach and gave birth in the toilet at her parents' house. Panicked, she didn't know what to do or who to callHobbs' police chief said at a press conference on Monday.
SEE ALSO – In US, officers rescue two babies from rubble after devastating Kentucky tornado
Alexis Avila has been charged with attempted murder and child abuse. She faces a 15-year prison sentence. The newborn, baptized Saul by his 16-year-old father, is in stable condition, recovering in a hospital in Lubbock, Texas, and has been in the care of the Department of Children, Youth and Care. New Mexico families. It is still unclear who will get custody of the child as both families of the teens have said they want it.