Zebrinha: 'Representativeness is gone, now we want presence' – 05/14/2022 – Zapping – Cristina Padiglione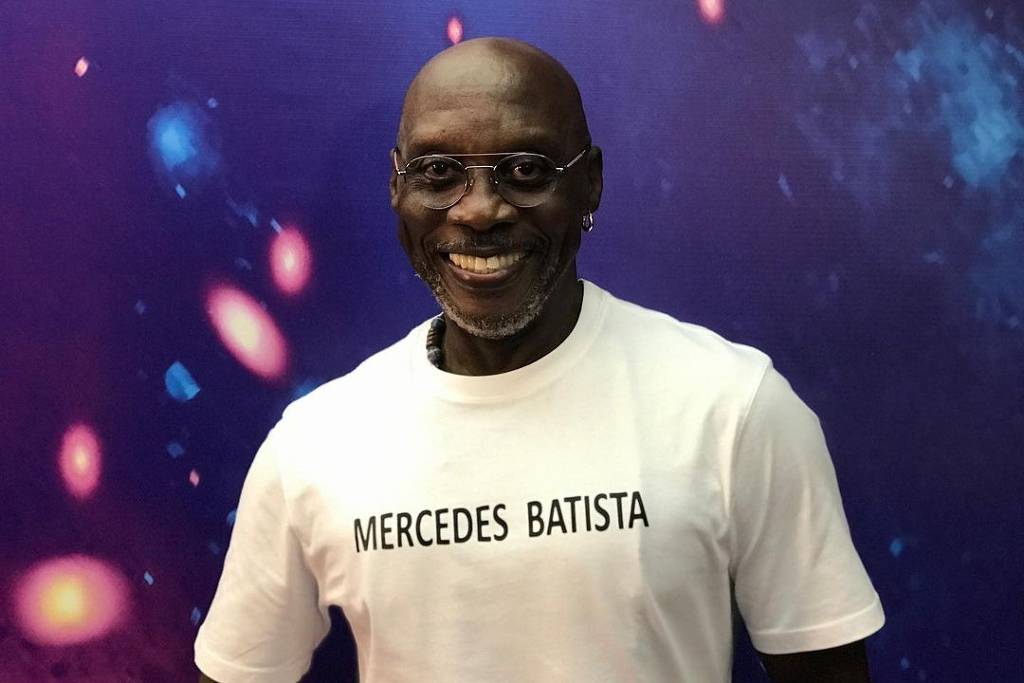 Campinas
José Carlos Arandiba, aka Zebrinha, made his debut on TV screens as a fixed judge for Dança dos Famosos 2022 (Globo). The dancer began his career in the Contemporary Dance Group of Bahia, and has taught dance in Paris, Germany and Belgium.
Throughout her 30-year career, Zebrinha has received a standing ovation by North American choreographer Judith Jamison and a standing ovation by lyrical singer Jessye Norman. He performed four times at the Lyon dance festival in France, considered the biggest dance festival in the world, and came face to face with Spike Lee, whom he gave an interview.
Despite all the achievements, José Carlos gets emotional even when he mentions the children and teenagers of the Bahian periphery calling him "Professor Zebrinha". The success of his career, although dazzling, is not completed by the loss of his son, Rock, to whom the artist makes a point of honoring: "There are people who are gone, but they must be remembered", he says.
Trained in classical and modern dance at conservatories in the Netherlands and New York, he has performed in several international companies and choreographed film, television and theater productions.
Currently, Zebrinha is part of the casting preparation team for the 2nd season of "Cine Holliúdy", a Globoplay comedy series. Since 1992, the artist has been the coordinator and choreographer of the Bando de Teatro Olodum, in addition to training dancers in the Balé Folclórico da Bahia.
He spoke to the column about inclusion, art, blackness, affection, religion and other topics. The section "Three Questions For…", where names like Ana Flávia Cavalcanti, Mariana Santos, Cris Guterres and Maurício Meirelles have already passed, brings excerpts from this conversation. Check out:
Do you believe that this edition of Dança dos Famosos is more diverse, with your presence and JojoTodynho breaking preconceptions about being a fat woman in dance, for example?
I'm not directing, I'm not training, but the photography has improved. Because you have a fixed black juror there, evaluating all those people, I think it's already [um avanço].
In fact, I didn't want to do it, at first, because I'm a theater man. I define myself as simply a dance teacher, I've lived my whole life like that. I want to make money, I love making money, but my role is different within the show business. Ask me to play something, God in heaven, it's going to be a shit.
I danced my whole life, the day I left the stage, I promised myself I would never come back. And it wasn't for nothing, it's just that I thought I had already done everything I wanted to do. Now I wanted to do something else, be useful to society. I'm very satisfied with my life, I've produced a lot, artistically.
So, I really refused to accept the invitation made by Henrique Matias [diretor do quadro]. And I have a gang, who are my everyday friends, of 'I love you', 'I adore you'. They forced me (laughs). Elise Lopes, Jairo Bittencourt, Lázaro Ramos and Taís Araújo – this one came with the total card, it was very accurate, and after talking to her I accepted.
And I sit there, still kind of [desconfortável], on the first day, when Jessica Ellen arrives and gives that very nice speech, the same speech I give to my elders. Every time I have the chance to talk about Carlos Morgan, Mário Gusmão and other masters, I have the same attitude. One day Jessica's turn will come, as is Ruth Souza, Dona Lélia [Gonzalez]Conceição Evaristo, to whom I pay homage.
The next day it was Sérgio Menezes, who also did the same thing. I felt like it was an extension: it's like writing a book and starting to distribute it to the community. I think being there isn't even a matter of representation, it's a matter of presence, of having that person there every day, that's what we need today.
This is the claim of Ana Maria Gonçalves [Autora de 'Um defeito de Cor']she said that representation is gone, now we want presence.
So I feel stuck there and knowing that I'm having an effect on the black community. Every time I saw a black man in this place, it was the same effect it had on me, of believing that there is a possibility, no matter how cruel the system is. Of course, it won't be as easy as it would be for a white person to get there. People, to get to this level, it's just a struggle.
Now, what I don't like, then I really become a macaw, is when people think that place over there [na televisão] It's the biggest success of my life. Never was. It's not that way. If the general public wants to think that, that's fine, but if people who know me, who know my work, come up with this story… Then my entire trajectory as a black artist in this country is being thrown away.
What is it like to participate in this process? preparation from casting for TV productions and cinema, e then watch what you taught and helped to build?
For me it's always frustrating (laughs). Because when you finish producing something artistic, I think it's time to start. Seriously though. Because there comes a time when you have to stop — and in television, in cinema, there is an urgency due to the budget, the time of the actors, who have to do several things at the same time… frustrated with the result of our work.
Everything works because we join immediately. That's what I try to do in every process I enter, including the educational process: let's partner up to get there. This is my process: it's a work of several hands, several feet, several heads, it's not me. I arrived in the room [de aula] yesterday and I said: 'I don't have any information to pass on to you. Let's see what we build together'. And for me, it works like that. But when it gets to the end, I get really frustrated. Because I think that was the starting point.
But you're picky, aren't you?
Life is demanding on me (laughs). Let's talk now about the black community. I think that you can only achieve everything with discipline, perseverance and a certain respect for those who have the baton in their hands — if you have that, you already have a sure path to achieving the expected success in that project.
But we are so sore from the lash of slavery, which continues to whip us… I think [mais] people my age, but Brazil still submits to the memory of the dictatorship… So, every time you talk about discipline and synonyms that will subtitle this idea that I have about professional construction, of a show, it sounds like a whip .
And yet, we managed to do a lot. That's why I talk about affection. I, particularly, when I meet a person I'm going to work with, if they're black, I know the abnormal origin from which we came, the first thing I start to exercise is affection, care. And sometimes people are really scared of how I open up to someone I don't know.
I become part of these people's family. And it's very easy for me, because the lack of these people is the same lack that I've always had. Of course, I studied a lot, psychology, a lot of things, but one of the things I bring to this training process is my experience in my family, in the neighborhood, where everyone took care of each other.
And another thing that I bring is that I am a Candomblecist. I'm not that religious, I could be Buddhist, anything, but I'm black (laughs), I will privilege my legacy. There are a lot of behaviors and religious traditions that fascinate me, but I think the only strong legacy that we have in Brazil, that our ancestors left us, was this religion.
Then I also bring this relationship of this community, which I think is very beautiful, of welcoming. Candomblé is a reception center, it is a family formed by other families.
window.fbAsyncInit = function()
FB.init(
appId : '249851040421419',
xfbml : true,
version : 'v12.0'
);
FB.AppEvents.logPageView();
;
(function(d, s, id)
var js, fjs = d.getElementsByTagName(s)[0];
if (d.getElementById(id)) return;
js = d.createElement(s); js.id = id;
js.src = "https://connect.facebook.net/en_US/sdk.js";
fjs.parentNode.insertBefore(js, fjs);
(document, 'script', 'facebook-jssdk'));