Zemmour's remarks about Pétain outraged the Gaullist family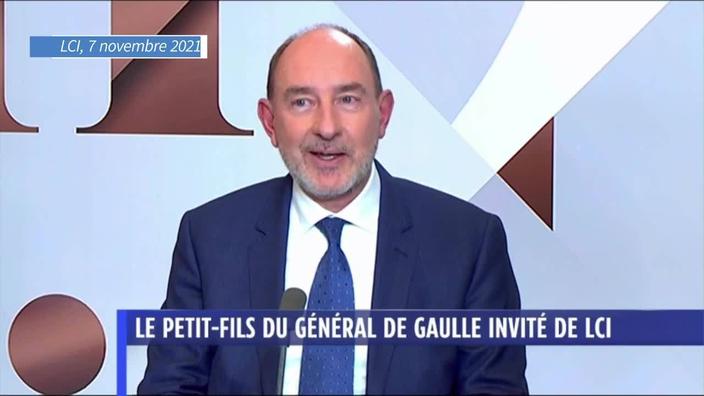 The General's grandson, as well as the former president of the Constitutional Council Pierre Mazeaud, castigated this weekend the outings of the polemicist on the Second World War.
The Gaullist family enters the presidential debate. Guest of LCI Sunday evening, the grandson of the General, Pierre de Gaulle, castigated the remarks of Eric Zemmour on the Second World War, without however naming the polemicist. "When you hear some media figures today saying that Pétain saved Jewish families, it shocks me deeply.", did he declare.
Read alsoPétain "savior" of French Jews: 10,000 euros fine required against Eric Zemmour
For weeks, the author of French suicide (Ed. Albin Michel; 2014) regularly asserts that Pétain has "protected French JewsDuring the Shoah. All while at the same time claiming a Gaullist heritage, of which he considers himself the most faithful depositary in public debate today.
«My aunt and my great-aunt were deported for acts of Resistance", First recalled Pierre de Gaulle, in response. "Pétain went much faster than Hitler imagined in passing anti-Jewish laws. It surprised Hitler. Don't come and tell me "ah that's it he saved the Jewish families", He continued. It was a submission, a surrender, and it was a deep dishonor that shocks me.»
"It's serious"
According to him, making such assertions concerning Pétain amounts to committing a "fault». «It is a media recovery that shocks me and that does not know the story. There is no notion of the realities of the time. It's serious», He launched.
Read alsoPresidential 2022: are Eric Zemmour's proposals those of the RPR in the 1990s?
At the microphone of Radio J, the former president of the Constitutional Council and of the Charles de Gaulle Foundation, Pierre Mazeaud, has also stepped up to the plate. "It is better not to say anything. Leave him alone and leave us alone. Don't give it any authority!, he hammered about Eric Zemmour. The more we talk about him, the happier he is. (…) The best would be to keep quiet and never talk about it.»
Concerning Pétain, Pierre Mazeaud contented himself with recalling a historical fact: "the hand shake in Montoire with Hitler". An event that he "will never accept». «Those who support him, I tell them shit», He concluded in cold anger.